Client

All of us

Type

Side project

Role

Design & Dev
---
A Real Problem
There's a dark undercurrent of superiority in the webdev community, where certain individuals blithely state that doing things one way or not doing things another way marks you as not a "real" developer. Often subtle, but sometimes not, this prejudice is all too prevalent, especially among & against front end developers. I've heard it stated and unstated over and over in different flavors:
"If you're not into functional programming you're not a real developer."
"If you only write Javascript you're not a real developer."
"If you use jQuery you're not a real developer."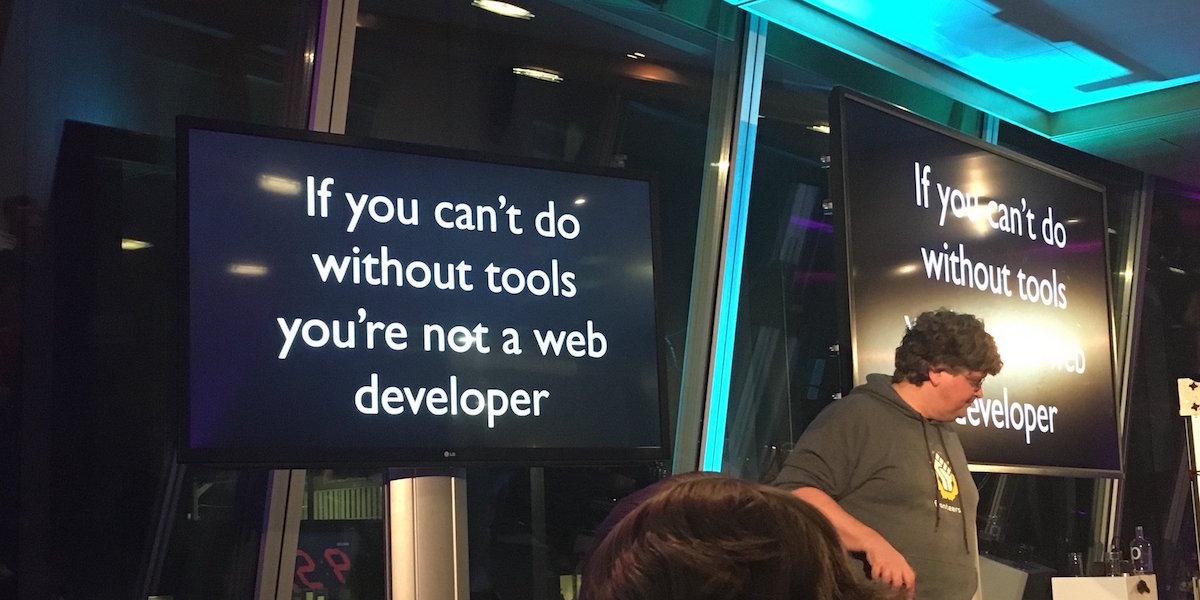 Honestly I got pretty sick of it.
One of the BEST things about web development is that the web is an intrinsically free, open and accessible medium. One of my favorite things about being a web developer is being part of the weird, quirky, diverse, bright, supportive, wonderful community of designers, deverlopers, and multidisciplinary whatever-ers out there makin' stuff on the internet.
I wanted to underline that the web, and the people that make the web great, should be inclusive.
A Silly Response
I decided to make a little quiz, so that people could see, once and for all, if they're a "real" developer. It asks a series of questions to determine if you're a "real" developer, from "do you write code", to "are you a chemical that is used to develop photographs". If you qualify for any of them, then you're a real developer. Go ahead and play with it!
Designing for Delight
I wanted the project to be a breath of fresh air for the webdev community, so the design had to be bright, cheery, and colorful. The structure of the identity came pretty quickly, but I experimented with a slew of colors before I found a combination I liked best.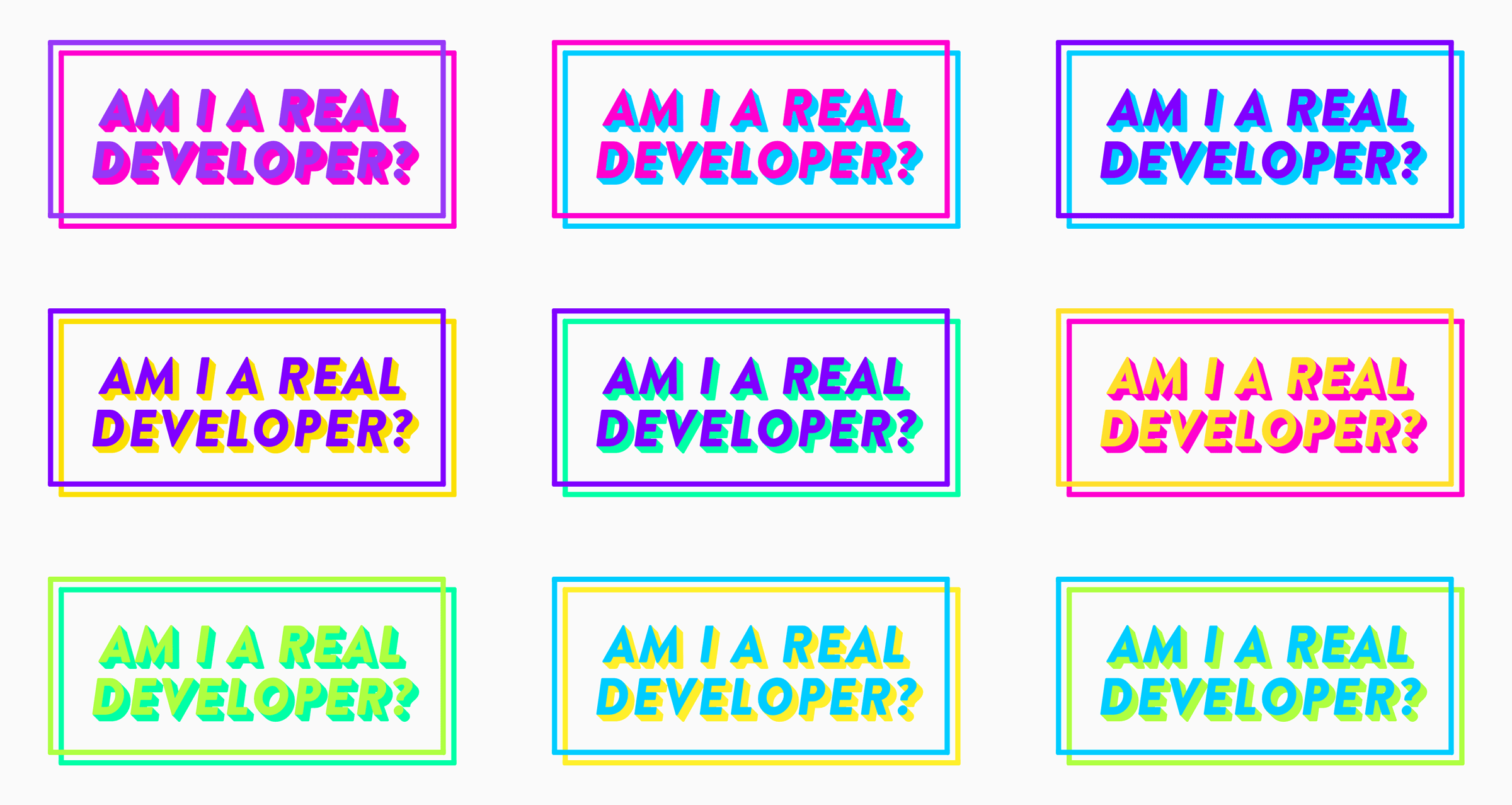 I also wanted bouncy, upbeat animations to reinforce the optimistic tone of the project's identity. I used GSAP to animate everything on the site, relying on its unmatched easing flexibility to create exhuberant effects.
The triumphant confetti at the conclusion was a particularly fun detail. The happy capstone on the whole experience, it absolutely had to feel right. I prototyped it in a (featured!) Codepen and iterated on it until I got that satisfying, juicy feeling. It also relies on GSAP, this time encorporating the excellent Physics2d plugin to give simulated drag and gravity. Go ahead and give it a whirl!
Confetti geyser prototype
Folks liked it!
They did! They really liked it!
Several people reached out to say that this silly little side project made their day, which is exactly what I hoped Am I a Real Developer would accomplish. The site was visited by about 38,000 unique users, and it was shared on twitter by more than 1,000 people. Someone even put it on Product Hunt, where it was the #3 upvoted product that day with ~550 votes.
Making people smile & laugh with your work is the greatest feeling in the world.